A few years ago, when I decided to go out on my own, I thought it wise to take a "professional looking" photograph of myself.  While the results weren't awful, they did scream amateur. More recently – I decided to take the leap.When I say leap – I really mean, I decided that finally, I was going to take myself seriously.
I had no idea what I was getting myself into.
I've always admired photographers – it seems as if they see a deeper, richer, and more textured world than the rest of us. I was excited and scared shitless to sit down and have someone with that kind vision apply it to me.
I was justified.
It takes a jarring level of honesty to step out of your habitual thought patterns and look at yourself objectively. Objectivity, certainly, is not my strong suit – at least not when looking at my own behavior or outward appearance.
It took a bit of getting used to. But when I stopped looking at the photographs as if they were ME and started looking at them as if they were art – I could appreciate myself in the art. In many ways, because I was evaluating the photographs, I was forced to look objectively at them. Strangely enough some amazing things happened.
I was able to better subjectively appreciate myself as well. I could see the beauty underneath all of the psychological trash and, well, I changed.
If that weren't enough, I had fun doing it. Even more significant is I demonstrated, by going through this process, a serious commitment to myself, my business, and my customers.  I now look like a professional who belongs in the marketplace. I can build a brand based on me – without being self conscious.
All of this – for $200 bucks.
My advice – get a professional (not a minimum wage employee at a big box store) and tell them what you want to accomplish. I was looking for phographs that showed people who I was and why they should trust me. Here's the man (Kevin Black of Blackinc.net) I used.
I think I got em'.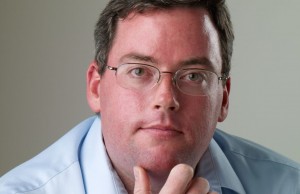 ---